Brussels Philharmonic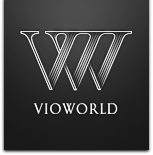 Brussels Philharmonic was established in 1935 under the aegis of the public broadcasting network. The orchestra has performed with leading conductors and soloists and in the course of its existence has created new works by world-famous composers such as Stravinsky, Messiaen and Francesconi.

The work of Brussels Philharmonic centered on a number of series in Brussels, both in Flagey, where it rehearses in Studio 4, which ranks among the best in the world in terms of acoustics, and in BOZAR, the Centre for Fine Arts. In addition, the orchestra is at home at major venues in Flanders (the Concertgebouw in Bruges, de Singel and the Queen Elisabeth Concert Hall, De Bijloke, the Kursaal in Ostend) and in major cultural centres such as Hasselt, Leuven, Roeselare and Turnhout.

Since 2008, Music Director Michel Tabachnik has been a key figure in the work of Brussels Philharmonic. Adopting a creative and audience-friendly approach, he combines the great orchestral repertoire with music from the 20th century. His credo: 'We are not a museum, but a platform for living music.' Together with the orchestra, Tabachnik has given warmly received concerts both at home and abroad.

Brussels Philharmonic is also carving out a name for itself on the international scene, starting with a residency at the Cité de la musique in Paris and annual concerts at the Concertgebouw in Amsterdam. The orchestra has been invited by major festivals such as the Festival Musica in Strasbourg and the Festival international de musique Besançon. Several tours in Germany, the United Kingdom and Asia are planned as well as concerts in Metz, Venice, Salzburg (Grosses Festspielhaus) and Vienna (Musikverein).

The extensive experience built up by Brussels Philharmonic together with the Ghent Film Festival in the area of film music has been recognised internationally. Scores include the Golden Globe winning film music for Martin Scorsese's 'The Aviator' as well as the soundtrack for French silent movie 'The artist', which won a golden palm at Cannes in 2011.

Together with various partners, Brussels Philharmonic is collaborating on a variety of CD series: with Klara on a number of Flemish composers, with the Palazzetto Bru Zane and conductor Hervé Niquet on the French romantic repertoire and with the Ghent Film Festival on major film music composers. In March 2011 the orchestra also launched its own label, Brussels Philharmonic Recordings, with which it is to make reference recordings of works from the great symphonic repertoire; its first release, La Mer by Debussy, received international acclaim.

Brussels Philharmonic is supported by the Flemish Community. Its media partners are Klara and Roularta. The gentlemen of the orchestra are dressed by Café Costume, while the ladies are styled by Maasmechelen Village.
Stadt: Brussel
Chefdirigent/GMD: Michel Tabachnik
Webseite: www.brusselsphilharmonic.be