Project Manager - The Bridge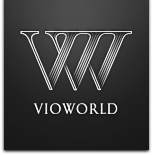 The Bridge, a new Creative Europe funded project exploring innovation and audience development in classical music; building to the inauguration of a European Network of String Ensembles, and a festival in Glasgow » Mehr...
Art der Stelle:

Stelle
Anzahl angebotener Stellen:

1 angebotene Stellen
Zusammenfassung:
The Bridge is a 2-year project, supported by Creative Europe
Stellenbeschreibung:
The Bridge is a 2-year project, supported by Creative Europe, where four professional classical music organisations from across Europe will explore, share and develop ideas around artistic innovation and audience diversity in the classical music sector, as well as initiate a European String Ensembles Network.

With guidance from PLMF Music Trust in Estonia, three of the leading professional string orchestras in Europe (Scottish Ensemble (UK), Ensemble Resonanz (Germany), and the Trondheim Soloists (Norway)) will celebrate and showcase how string repertoire and performance can be used to appeal to and engage more diverse audiences. By gathering best practice and sharing exceptional projects they will inspire both industry leaders and a wider European public through a series of events and projects, which will all culminate in a 3-day multi-event festival in Glasgow during May 2020.


Summary of the role

The partners coordinating The Bridge are seeking a passionate and meticulous Project Manager to support the planning and delivery of sector events and this new festival within the string orchestra sector. This is a fantastic opportunity for a Project Manager to join our international team and to work in various locations throughout Europe between January 2019 and September 2020. Read more about The Bridge here.

Key facts

Application deadline: Thursday 13 December 2018
Interviews: Monday 17 December and Thursday 20 December 2018 (the majority of interviews will be held on Skype or Zoom)
Period of Employment: January/February 2019 – September 2020
Remuneration: £13,000 per annum, pro rata for a period of 21 months (approx. 135 GBP / day)
Position type: Freelance / Part-time
Hours Approx. 2 days a week plus some additional time during key projects and final Festival (May 2020)
Location: This role can be delivered by someone working from home in any location in Europe. The successful candidate will be expected to travel to Estonia, Scotland, Germany and Norway for meetings and to spend an extended period in Glasgow in May 2020.
Line manager: Project lead - Jenny Jamison, Chief Executive, Scottish Ensemble

Role responsibilities

• Coordination of all Project Planning Meetings, Networking Meetings, Exchanges, Composer Trips (incl. managing schedules; booking travel, accommodation and venues; devising formats and arranging speakers; compiling invite lists)

• Working alongside the international partners, developing and confirming the programme and schedule for the Festival in May 2020

• Ensuring the smooth running of The Bridge festival, including
o In the planning phases: contracting venues and suppliers; booking accommodation and international travel; liaising with artists and partners on their requirements; agreeing licences and rights; leading production team planning
o During the delivery phase, with an Event Manager; coordinating production set ups; technical get-ins; front of house personnel; and all artist liaison

• Budget tracking, ensuring all partners follow financial processes, and reporting against set budgets, in line with EU guidelines and project protocols

• With the project partners, and especially Scottish Ensemble's Marketing & Design Manager, ensuring effective implementation of an international communications strategy

• Collating an international contact database

• Scoping out and establishing how a European Strings Network could prove most effective

• Coordinating strong monitoring processes including collation of audience and participant data, as well as quantitative and qualitative evaluations, to provide content for an end of project publication and final reports


Essential skills and experience

• Minimum of 5-years' experience in a performing arts organisation

• Educated to degree level (or equivalent)

• Exceptional project management skills; communication skills; and attention to detail

• Understanding of European classical music sector

• Track record of sound financial processes and budget management, and of robust evaluation practices

• Excellent written and spoken English


Desirable skills and experience

• Experience of project management in a festival context

• Experience of managing international projects

• Previous roles in a classical music organisation

• Experience of the Creative Europe programme and its reporting and monitoring requirements


Scottish Ensemble is an Equal Opportunities employer and is committed to building a diverse workforce. We will consider working structures to accommodate a range of personal circumstances, and promote equality of opportunity between those who share a relevant protected characteristic and those who do not.

This project has been funded with support from the European Commission. This publication reflects the views only of the author and the Commission cannot be held responsible for any use which may be made of the information contained therein.
Bewerbungsadresse:

How to apply

 

Please send a CV and cover letter to 

outlining why you would like to work with us, and what you would hope to bring to the role.

If you have any questions or would like further information, please contact Jenny Jamison, Chief Executive of Scottish Ensemble on 0141 332 4747 or
Assistent/-in der Geschäftsführung https://t.co/mhKq6V4Cx0 -
vor etwa 5 Stunden
Projektmanagement/Künstlerbetreuung https://t.co/AT1Ku02UMZ -
vor einem Tag
Volontär/in Archiv und Bibliothek - 100% (24 Mo.) https://t.co/rM7htYJqzj -
vor 6 Tagen
Poesiefestival Berlin 2019 https://t.co/W5f8gblJuq -
vor 7 Tagen
Jazz Production Management https://t.co/64Qs2c50g9 -
vor 8 Tagen