Senior Musician/Teacher, Big Noise Wester Hailes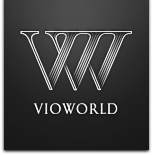 Art der Stelle:

Stelle
Anzahl angebotener Stellen:

1 angebotene Stellen
Zusammenfassung:
This is a unique opportunity to join the start-up team in a senior role at Big Noise Wester Hailes.
Stellenbeschreibung:
Sistema Scotland's vision is to improve lives and strengthen communities. We deliver our work through the creation of Big Noise programmes within communities, and currently run four programmes in Raploch in Stirling, Govanhill in Glasgow, Torry in Aberdeen and Douglas in Dundee. We are excited to be launching our fifth Big Noise centre in Wester Hailes, Edinburgh this is a unique opportunity to join the start-up team who will deliver a visionary, socially driven children's orchestra centre.

You will support the Head of Centre, and as part of the Big Noise Wester Hailes Senior Team, to deliver on the vision for Big Noise Wester Hailes. You will also provide leadership and support for Big Noise Musicians, enabling them to deliver the best outcomes for the children, young people and community members in the programme.

You will have experience of working with children in a music education and / or community music context, along with experience and success in taking on leadership roles and responsibilities. You will also have experience of working with large and varied groups of children along with a track record of success in giving music instruction to children on your specialist instrument.

This is a permanent post working between 4 and 5 days a week all year round. The salary is £36,398 - £39,810 pro-rata. All new staff start on the first point of the salary scale.

All successful applicants will be subject to PVG check.

We welcome applications from all nationalities. If you do not have the right to work in the UK currently, we may be able to offer sponsorship for a Skilled Worker Visa, provided you meet the criteria as detailed here: https://www.gov.uk/skilled-worker-visa.

Closing date for applications is Monday 31st January 2022 at 10am.

The selection process will be held between 21st February and 3rd March 2022. The selection process will include a panel interview (via Zoom), a demonstration lesson (in person in either our Big Noise Raploch or Govanhill programme), a pre-recorded audition and a short online competency task.
Trainee Orchestermanagement (m/w/d) https://t.co/M7tN0wuMzx -
vor 6 Tagen
Co-Produktionsleitung (m/w/d) https://t.co/rym19i4aeP -
vor 7 Tagen
Executive Assistant (m/w/d) https://t.co/PwBohLGCty -
vor 9 Tagen
Konzert- u. Musiktheaterdramaturg:in (w/m/d) https://t.co/yWymTpnUOT -
vor 11 Tagen
Volontariat Kulturmanagement (m/w/d) https://t.co/RjxxOyfhyv -
vor 11 Tagen